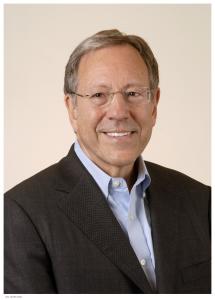 Cotler, an admired friend and contemporary of Foundation namesake Tom Lantos, will join the distinguished ranks of Lantos Prize laureates such as the Dalai Lama
Over many decades when individuals around the world have been denied their fundamental human rights, Professor Cotler has been there on the front lines, defending those left defenseless."
— Dr. Katrina Lantos Swett, President of the Lantos Foundation
WASHINGTON, DC, USA, August 8, 2023/EINPresswire.com/ — The Lantos Foundation for Human Rights & Justice today announced that it will award the 2023 Lantos Human Rights Prize, its highest human rights honor, to distinguished Canadian human rights lawyer and former Minister of Justice Irwin Cotler. He will receive the award at a ceremony taking place on October 24, in Washington, DC. Professor Cotler, who was an admired friend and contemporary of the Foundation's namesake Congressman Tom Lantos, will join the distinguished ranks of Lantos Prize laureates, including His Holiness the Dalai Lama, the late Professor Elie Wiesel, former Secretary of State Hillary Clinton, founder of the global Magnitsky movement Bill Browder, and NBA athlete turned activist Enes Kanter Freedom – among other notable figures.
"I am deeply humbled and honored to be counted among the ranks of Lantos Prize laureates," said Professor Cotler. "It is especially moving for me as I had the pleasure to know and work with Congressman Lantos – a towering figure in the world of human rights who has inspired my own work – and to work in common cause with the Lantos Foundation for Human Rights & Justice."
For nearly five decades, Professor Cotler has been one of the world's foremost human rights lawyers and has served as counsel to numerous high-profile prisoners of conscience, including Soviet "refusenik" Natan Sharansky, anti-apartheid activist and former President of South Africa Nelson Mandela, Chinese Nobel Peace Laureate Liu Xiaobo, imprisoned Saudi blogger Raif Badawi, Venezuelan political prisoner Leopoldo Lopez, and many others. He developed a unique advocacy model that helped win freedom for many of these prisoners, earning him the well-deserved monikers of "Freedom's Counsel" and "Counsel for the Oppressed". This model helps guide the work of advocacy groups and human rights organizations around the world – including the Lantos Foundation, which relied heavily on Professor Cotler's model during nearly three years of advocacy leading up to the release of 2011 Lantos Prize laureate Paul Rusesabagina.
Today, Professor Colter serves as International Chair of the Raoul Wallenberg Centre for Human Rights, the organization he founded to carry forward his lifelong mission of pursuing justice for all people and advancing human rights for the vulnerable and oppressed. In 2020, he was appointed by Canadian Prime Minister Justice Trudeau to serve as Canada's first ever Special Envoy on Preserving Holocaust Remembrance and Combatting Antisemitism, and he is a powerful voice speaking out against the rising tide of global antisemitism in its many forms. He is also an Emeritus Professor of Law at McGill University.
"The Lantos Foundation is deeply honored to bestow the Lantos Human Rights Prize on a person of Professor Cotler's stature in the human rights movement – he is, quite simply, a giant in the human rights world," said Dr. Katrina Lantos Swett, President of the Lantos Foundation. "Over the past many decades when individuals around the world have been denied their fundamental human rights, Professor Cotler has been there on the front lines, defending those who have been left defenseless. Though he is modest to a fault, he has had an outsized and undeniable impact on human rights throughout the world. Despots and dictators surely tremble when they hear that Irwin Cotler has taken up the causes of their political prisoners because there is no one more effective than he at winning freedom for the unjustly imprisoned. I know my late father Congressman Tom Lantos would be delighted to see such a worthy recipient receive the Prize named in his honor."
Professor Cotler has also had a distinguished political career, as a former Minister of Justice, Attorney General and longtime Member of Parliament in Canada. Throughout his political career, Professor Cotler's commitment to human rights has always been at the forefront: he initiated Canada's first-ever law on human trafficking; issued Canada's first National Justice Initiative Against Racism and Hate; overturned more wrongful convictions in a single year than any prior Minister of Justice; and consistently pushed the Canadian government to make the pursuit of international justice a government priority.
Both Professor Cotler and Congressman Lantos were deeply inspired by the example of Raoul Wallenberg, the Swedish diplomat who saved tens of thousands of Hungarian Jews during the Holocaust. Both looked to his example to motivate their own work on human rights and justice. Congressman Lantos' first act when elected to the U.S. Congress was to introduce a bill conferring honorary American citizenship on Raoul Wallenberg. This act inspired Professor Cotler and others to push for Canadian honorary citizenship for Wallenberg, as well, which became a reality only a few years after Congressman Lantos' bill was signed into law.
The 2023 Lantos Prize will be conferred at an invitation only ceremony in DC. More details about the ceremony will be forthcoming for members of the media. The Lantos Human Rights Prize has been awarded annually since 2009 (see a full list of laureates here). It is given to a human rights champion or champions each year to help draw attention to human rights violations around the world and to encourage governments to make human rights a priority on equal footing with other policy decisions. The Lantos Prize is named for Congressman Tom Lantos, who co-founded the Congressional Human Rights Caucus – which was reconstituted as the Tom Lantos Human Rights Commission following his passing.
###
The Lantos Foundation was established in 2008 to carry forward the legacy of Congressman Tom Lantos, the only Holocaust survivor ever elected to the U.S. Congress and a leading human rights champion. The Foundation works with a range of partners and often in cooperation with the U.S. Government on issues that span the globe. The Foundation's key areas of focus include human rights issues related to religious freedom, rule of law, internet freedom and activist art. The Foundation also administers the Lantos Congressional Fellows Program, supports human rights advocates, activists and artists through its Front Line Fund grant program, and awards the annual Lantos Human Rights Prize.
Chelsea Hedquist
Lantos Foundation for Human Rights & Justice
[email protected]
+1 603-229-2017
Visit us on social media:
Facebook
Twitter
LinkedIn
Instagram


Originally published at https://www.einpresswire.com/article/648841673/lantos-foundation-to-honor-canadian-human-rights-lawyer-irwin-cotler-with-2023-lantos-human-rights-prize