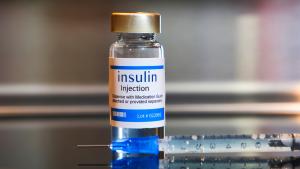 Attorneys who have filed lawsuits on behalf of multiple counties weigh in on the litigation.
This is a drug that costs $2 a vial to make, and they are selling it for hundreds of dollars a vial…This must stop."
— TROY RAFFERTY, ATTORNEY AND SHAREHOLDER, LEVIN PAPANTONIO RAFFERTY
PENSACOLA, FL, U.S.A., August 4, 2023/EINPresswire.com/ — The nationally recognized mass tort law firm Levin Papantonio Rafferty (LPR) announces that the Judicial Panel on Multidistrict Litigation (JPML) today created a multidistrict litigation (MDL) for insulin price-fixing lawsuits. The JPML issued a Transfer Order to centralize lawsuits alleging that drug manufacturers and pharmacy benefit manufacturers (PBMs) engaged in an unfair and deceptive conspiracy to orchestrate an insulin pricing scheme.
Thirteen pending actions and future tag-along cases from states, counties, and private entities will be transferred to the District of New Jersey for the purpose of consolidating pretrial hearings. The MDL has been assigned to the Honorable Brian R. Martinotti, who presides over the three most advanced actions related to the alleged insulin pricing scheme.
The newly formed Insulin Price Fixing MDL (No. 3080) will serve to "avoid duplication of discovery, prevent inconsistent pretrial rulings, and to conserve the rsources of the parties, their counsel and the judiciary," the panel explains on its website.
Defendants in these actions include insulin manufacters Eli Lilly and Company, Novo Nordisk, Inc., and Sanofi-Aventis U.S. LLC, and, on the PBM side, CVS Caremark, Express Scripts, Optum Rx, and their various corporate affiliates.
"Three insulin manufacturers and three pharmacy benefit manufacturers who dominate their respective markets all got together and increased the price of this life-saving drug 1,000% over the last 20 years," said LPR Attorney Troy Rafferty. "This is a drug that costs $2 a vial to make, and they are selling it for hundreds of dollars a vial. This must stop."
LPR law firm has filed insulin price fixing lawsuits against insulin manufacturers and pharmacy benefit managers (PBMs) on behalf of Lake County, Illinois (Case No. 1:23-cv-2402); City of Cleveland (Case Number: 1:2023cv01417); ​Monmouth County, New Jersey (Case Number: 3:2023cv03916); and Albany County, New York (Case Number: 1:2022cv00981).
"The insulin pricing scheme is an example of companies putting their profits above patient safety, which is all the worse here given the life-saving nature of insulin," said LPR Attorney Brandon Bogle. "These market giants have priced insulin beyond financial reach of many Americans and driven families to resort to rationing the medication. We are eager to see these cases move forward toward justice."
Sample Case: Lake County, Illinois
Lake County alleges that Defendants violated the Illinois Consumer Fraud Act and the Racketeer Influenced and Corrupt Organizations (RICO) Act, among other claims. The County moved for injunctive relief against the Defendants to prevent future such violations. The County also seeks restitution, damages, disgorgement, and penalties, as well as punitive damages because "Defendants knowingly, willfully, wantonly, and intentionally harmed the health, well-being, and financial interests of Plaintiff Lake County and its Beneficiaries," the Complaint states.
About Troy Rafferty
Troy Rafferty is a shareholder at Levin, Papantonio, Rafferty. He litigates mass tort, pharmaceutical, and major personal injury cases throughout the country. Rafferty has been recognized as one of the country's top lawyers through inclusion in the publication, The Best Lawyers in America, as well as The Legal 500. He has also been recognized as one of Florida's top lawyers by Florida Super Lawyers. Rafferty has been appointed to handle some of the nation's largest pharmaceutical and mass tort cases.
About Brandon Bogle
Brandon L. Bogle is an attorney and shareholder at Levin Papantonio and has focused the majority of his practice on mass tort litigation. Bogle has been actively involved in the litigation of multiple mass tort projects including, but not limited to, those involving the pharmaceutical products Trasylol, Fosamax, Yaz, Testosterone Replacement Therapy, and Opioids. In doing so, he has successfully represented thousands of plaintiffs in various products liability cases. He has also served as appellate counsel in multiple pharmaceutical cases and has conducted oral argument in the United States Court of Appeals for the Third and Ninth Circuit.
Sara Stephens
Levin Papantonio Rafferty
+1 281-744-6560
email us here
Visit us on social media:
Facebook
Twitter
LinkedIn
Instagram
YouTube


Originally published at https://www.einpresswire.com/article/648129683/jpml-centralizes-lawsuits-over-insulin-pricing-scheme