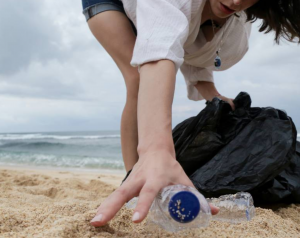 From Utility Bill Assistance to Innovative Eyeglasses, Winning Cities Celebrate Their Commitment to Water Conservation Following April Campaign
LADERA RANCH, CA, US, August 30, 2023/EINPresswire.com/ — The Wyland Foundation today proudly announced the resident and student prize winners from five standout cities in this year's Wyland National Mayor's Challenge for Water Conservation. As a spirited annual competition held each April, U.S. cities and their residents rally together to foster lasting water conservation habits, putting their commitments to action.
Stepping up to the challenge this year, residents from over 2,000 cities made their conservation pledges online, demonstrating a collective will to reshape their water consumption patterns, both inside their homes and within their communities. Leading the pack based on the percentage of residents' commitments were standout cities: Laguna Beach, California; Northport, Florida; Gainesville, Florida; Tucson, Arizona; and Houston, Texas, securing its spot as a two-time champion. Cumulatively, the nation marked an impressive 425,000 individual pledges, from fixing household leaks to curbing harmful runoff.
As recognition for their dedication to sustainable change, top-performing cities had the opportunity for all participating residents to enter in a drawing for up to $50,000 in cost-saving, eco-friendly prizes. These prizes ranged from $3,000 for household utility bills to water-saving home fixtures from the Toro Company and more. Adding to the excitement, each winning city's nominated school will receive 50 pairs of Zenni Remakes eyeglasses. Crafted with sustainability in mind, each pair, designed to reduce blue light-induced eye strain, is composed of recycled plastics, amounting to three single-use water bottles per pair.
The foundation is thrilled to spotlight this year's laudable winners of the $3,000 Utility Prize:
• Diane B from Houston
• Brienne D from Tucson
• Marjorie R from Gainesville
• Richard Z from North Port
• Judea J from Laguna Beach
Additionally, the following schools have been awarded the Zenni® ReMakes bluelight glasses:
1. El Morro Elementary School, Laguna Beach, CA
2. Atwater Elementary School, North Port, FL
3. Foster Elementary School, Gainesville, FL
4. John B. Wright Elementary School, Tucson, AZ
5. Baylor College of Medicine Academy at James D Ryan MS, Houston, TX
Launched in 2010 by the Wyland Foundation and supported by the U.S. EPA, National League of Cities, The Toro Company, and Zenni Remakes, the Wyland National Mayor's Challenge is more than a competition. It's a movement that inspires, educates, and motivates individuals across all ages to champion cleaner waters and a healthier environment. Beyond just online pledges, the campaign empowers residents with resources for tree plantings, storm drain stenciling, and neighborhood cleanups, proactively reducing potential pollution in local waterways.
About the Wyland Foundation
Founded in 1993 by environmental artist Wyland (best known for his series of 100 monumental marine life murals), the Wyland Foundation, a 501c3 non-profit organization dedicated to promoting, protecting, and preserving the world's ocean, waterways, and marine life. The foundation encourages environmental awareness through community events, education programs, and public art projects. www.wylandfoundation.org
Jonathan Abramson
email us here
Bluetone PR & Marketing
Originally published at https://www.einpresswire.com/article/652835988/five-u-s-cities-shine-in-annual-wyland-mayor-s-water-conservation-challenge-residents-and-schools-reap-prize-rewards