Lipsitz, Ponterio & Comerford, LLC – Partners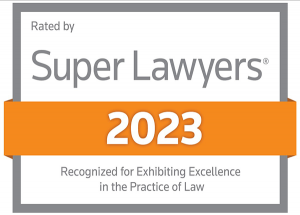 2023 Super Lawyers – Lipsitz, Ponterio & Comerford, LLC
Lipsitz, Ponterio & Comerford, LLC Celebrates Nine Attorneys Named as 2023 Super Lawyers by Thomson Reuters
We hope that you will never be diagnosed with mesothelioma, lung cancer, or suffer a catastrophic injury, but if you are, contact us at Lipsitz, Ponterio & Comerford so we can begin the fight."
— Lipsitz, Ponterio & Comerford, LLC
BUFFALO, NY, USA, August 24, 2023/EINPresswire.com/ — In an acknowledgment of unparalleled legal expertise and dedication, Lipsitz, Ponterio & Comerford, LLC is thrilled to share that Thomson Reuters has honored nine of its attorneys with the distinguished title of Super Lawyers for 2023.
The exceptional attorneys from Lipsitz, Ponterio & Comerford who have been identified as 2023 Upstate New York Super Lawyers include John N. Lipsitz, Michael A. Ponterio, John P. Comerford, and Anne E. Joynt. Furthermore, showcasing the upcoming talent of the firm, the 2023 Upstate New York Rising Stars distinction has been awarded to Zachary J. Woods, Ryan D. Ledebur, Jillian M. Ponterio, Sean M. Esford, and Eric R. Winnert.
About Lipsitz, Ponterio & Comerford, LLC:
Established in 1995, Lipsitz, Ponterio & Comerford, LLC has continually set the bar in areas of mesothelioma and asbestos litigation, catastrophic personal injury, survivors of child sexual abuse, construction accidents, motor vehicle accidents, toxic torts, and workers' compensation matters. The firm's unwavering commitment to justice has resulted in thousands of settlements and countless verdicts in favor of its clients. Located at 424 Main Street, Suite 1500, Buffalo, NY 14202, Lipsitz, Ponterio & Comerford invites you to learn more by calling 716-849-0701 or visiting www.lipsitzponterio.com.
Geron Evanson
Accelerate Dental Marketing
+1 716-601-1185
email us here
Visit us on social media:
Facebook
Twitter
LinkedIn
Instagram
YouTube
Why Choose Lipsitz, Ponterio & Comerford, LLC


Originally published at https://www.einpresswire.com/article/651838621/lipsitz-ponterio-comerford-llc-celebrates-nine-attorneys-named-as-2023-super-lawyers-by-thomson-reuters