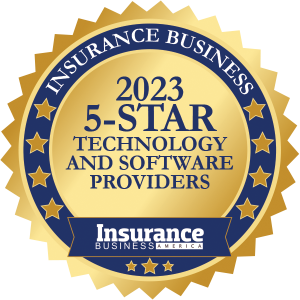 Insurance Business has just named EOX Vantage a Top Insurtech Company on their Global 5-Star Technology and Software Provider list for 2023
EOX Vantage
Insurance Business has just named EOX Vantage a Top Insurtech Company on their Global 5-Star Technology and Software Provider list for 2023.
CLEVELAND, OHIO, UNITED STATES, August 11, 2023/EINPresswire.com/ — Insurance Business has just named EOX Vantage a Top Insurtech Company on their Global 5-Star Technology and Software Provider list for 2023. The Cleveland, Ohio-based company's unique software has been gaining traction in the insurance industry and other vertical markets over the past few years.
"This year we decided to look into technology providers that our global readers use. We have selected 23 products to be highlighted in the report on all our Insurance Business sites, Australia, New Zealand, the US, Canada, Asia and the UK." wrote company representative, Sophia Egho.
About this honor, EOX Vantage CEO, Sudhir Achar, said, "Our teams in the US and India are producing software to address every aspect of business. Since our cloud-based solutions, all share our Enterprise Operating System, they talk to one-another and put all of a company's data in one place, which is a unique benefit in the software world."
EOX Vantage has been addressing the needs of insurance companies and related industries since 2004. Their Enterprise Operating System (EOS) provides data visibility and control to growing companies looking to take a data-driven approach to business. The company offers tailored solutions, business process outsourcing and is developing a suite of business productivity tools, all sharing the EOS platform. EOX Vantage users include Brown & Brown, Skyward Specialty Insurance, HUB International, Mercedes-Benz, Intel, Amazon and other industry leaders.
"Each region and territory of the insurance industry has its own legislation, practices and ways of working to contend with, but a single uniting factor for the entire industry is the requirement for the top insurtech companies to enable more efficient and cost-effective operations. That's what the 20 firms that makeup Insurance Business' Global 5-Star Technology and Software Providers 2023 provide," the publication noted on their website.
Insurance Business identified the finest insurance technology providers by enlisting the expertise of leading professionals within the industry. This process extended over a span of 15 weeks, during which the research team at Insurance Business engaged in in-depth one-on-one interviews with brokers. Additionally, an extensive survey was conducted within Insurance Business' global network, to gain a comprehensive understanding of the perspectives of insurance experts.
As part of the assessment, technology providers were invited to nominate their solutions, offering explanations highlighting the exceptional features that position their offerings as "best in market." From this, a select group of 20 insurtech software providers emerged as recipients of the 5-Star Insurance Technology Providers award.
About EOX Vantage – EOX Vantage empowers better, faster decisions, saves time, limits exposure and drives revenue. Their SaaS enterprise operating system gathers data for actionable dashboards, automates processes, and improves workflows that offer insight, visibility and control. For more information about EOX Vantage, visit www.eoxvantage.com.
About Insurance Business – Insurance Business, part of Key Media Business Information, provides an aspirational business magazine featuring industry reports that recognize the achievements of key individuals and businesses as well as providing the latest in business best practice in a continually evolving industry. The publication can be found at www.insurancebusinessmag.com/us.

# # #

Verify the award here: https://www.insurancebusinessmag.com/us/best-insurance/top-insurtech-companies–global-5star-technology-and-software-providers-2023-450790.aspx
Brian Diehl
EOX Vantage
+1 440-799-0581
email us here
Visit us on social media:
Facebook
Twitter
LinkedIn
Instagram
YouTube
Other


Originally published at https://www.einpresswire.com/article/649427898/eox-vantage-receives-international-recognition-as-a-top-technology-and-software-provider