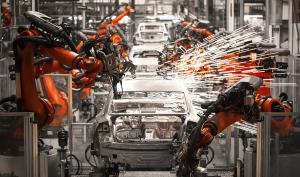 dmg events to debut Saudi Machinery Expo next year in Riyadh to tap into opportunities worth $26 billion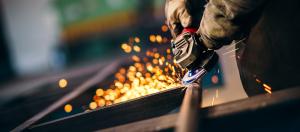 Launch of the new event dedicated to the machinery industry builds on dmg events' expansion plans in Saudi Arabia, marking its 7th launch this year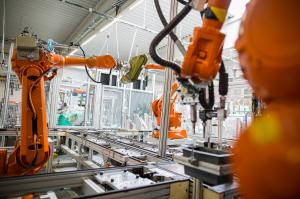 The new event supports National Industry Strategy's ambitious plans to build on 50 investment opportunities in the industrial sector
RIYADH, SAUDI ARABIA, September 3, 2023/EINPresswire.com/ — dmg events, the leading international organizer of events in the Kingdom of Saudi Arabia, is set to launch Saudi Machinery Expo in 2024 as part of its phased expansion plan. The newest addition to its portfolio of trade exhibitions, the event enables the Kingdom's rapidly expanding machinery and equipment sector to develop new business growth and innovation in line with the ambitious goals of Vision 2030.
Saudi Machinery Expo will run as part of a cluster of events at the Riyadh International Convention & Exhibition Centre (RICEC) from 2 – 4 September 2024, alongside the Saudi Warehousing & Logistics Expo and the Saudi Wood Expo, bringing several aspects of factory machinery and equipment together under one roof.
The launch of Saudi Machinery Expo follows the successful introduction of other targeted shows in the Kingdom by dmg events such as Saudi Signage Expo, Saudi Hospital Design & Build Expo and Jeddah Construct, which will cater to the growing demand for digital signage and displays, healthcare infrastructure and construction sector in Jeddah.
"Saudi Machinery Expo will be an engine to drive forward the Kingdom's ambitions in the industrial sector," said Ben Greenish, Senior Vice President, dmg events. "It promises to be a catalyst towards future-readying Saudi Arabia's ambitious manufacturing sector and supporting its National Industry Strategy's plans to build on 50 investment opportunities worth $26 billion. The event will also promote and support the growth of the Kingdom's domestic manufacturing and machinery industries in line with Vision 2030 objectives."
The launch of Saudi Machinery Expo comes at a time when Saudi Arabia's government aims to triple the manufacturing sector's contribution to GDP by 2030, achieve an industrial export value of $148 billion, attract $346 billion in sector-wide investment, increase advanced technology product exports six-fold, halve machinery and equipment imports, reduce reliance on imports of cast and forged products and create tens of thousands of skilled jobs.
In line with these ambitious plans, Saudi Machinery Expo will cater to key sectors in the Kingdom such as construction, manufacturing, agricultural, and retrofit industries as well as sub-sectors including smart automation and digital factory, parts and accessories; packing and filling machines; foundry equipment; die-casting machines and parts; manufacturing machines and industrial tools; towable, self-propelling, truck-mounted equipment; and processing machines.
The inaugural event will feature more than 80 exhibitors and attract over 4,000 industry professionals from across a host of industry sectors spanning aerospace, automotive, building and contracting, chemicals, electronics and electrical goods, medical devices, metal components, pharmaceutical and biotech, transportation, and others.
"Saudi Machinery Expo will present an opportunity for Saudi Arabian businesses to explore international collaborations, establish trade relationships, and expand their reach beyond the domestic market," Greenish added.

The launch of the Saudi Machinery Expo represents a significant milestone for dmg events, which has offices in Riyadh and Jeddah. With a broad portfolio of more than 22 events, the new event highlights the group's remarkable progress and solid foothold in Saudi Arabia. Furthermore, this event contributes to the development of a diversified economy, promoting sustainable practices and innovation within the machinery and equipment sector in the Kingdom in line with Vision 2030.

-ENDS-

About Saudi Machinery Expo:
Saudi Machinery Expo is the premier event for the machinery and equipment sector in Saudi Arabia. From smart automation and digital factory, to manufacturing machines, industrial tools and foundry equipment, the event will feature a range of solutions tailored to meet the evolving needs of the industry.

Set to take place at the Riyadh International Convention & Exhibition Centre from 2 – 4 September 2024, Saudi Machinery Expo is co-located with Saudi Warehousing & Logistics Expo and Saudi Wood Expo. Free to attend for industry professionals.

For more information visit: www.saudimachineryexpo.com

About dmg events:
dmg events is a leading organizer of face-to-face events and publisher of trade magazines and information services. Our aim is to create dynamic marketplaces to connect businesses with the right communities to accelerate their growth in today's rapidly evolving landscape.
With a presence in over 25 countries and organizing more than 80 events each year, dmg events is a global leader in the industry. Attracting over 425,000 attendees and delegates annually, we organize events in the construction, hospitality, interiors & design, energy, coatings, entertainment, and transportation sectors.
To better serve our customers, dmg events has offices in 10 countries, including Saudi Arabia, the UAE, Egypt, South Africa, the UK, Canada, and Singapore. By being on the ground, we can better understand market needs and nurture relationships to create unforgettable experiences for our attendees.
Our flagship events include Big 5 Global, The Hotel Show, INDEX, ADIPEC and Gastech. For more information visit www.dmgevents.com.
Founded in 1989, dmg events is a wholly owned subsidiary of the Daily Mail and General Trust plc DMGT, www.dmgt.co.uk

Pragati Malik
MCS Action FZ LLC
+ +971545315575
email us here
Visit us on social media:
Other
Originally published at https://www.einpresswire.com/article/653522096/dmg-events-to-debut-saudi-machinery-expo-next-year-in-riyadh-to-tap-into-opportunities-worth-26-billion