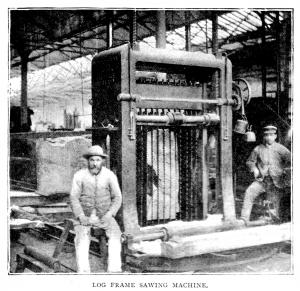 More than half of American employees juggle jobs with caring for aging loved ones. Labor sees quiet quitting like the labor movement in the late 1880s.
Few see the caregiver crisis as a workforce issue, seeing it as a family problem. As employers shift, they have the talent advantage over the rest, who downsize due to a poor employee experience."
— Jeannette Galvanek, CEO, CareWise Solutions
OLDWICK, NJ, USA, September 1, 2023/EINPresswire.com/ — More than half of American employees juggle their jobs with caring for an aging loved one. While providing substantial relief, the American Rescue Plan does not adequately address this pressing labor crisis. The government plan operates under the common, yet faulty, assumption that families can readily assume caregiving responsibilities for aging family members. Although ubiquitous in our society, even delivery drivers know that there is seldom anyone home during the day in American households.
The American labor movement goes back to the late 1800s. When the Industrial Revolution took hold, factory jobs for skilled and unskilled laborers were plentiful, but working conditions were horrific. The current labor situation, with over half of the workforce caring for aging relatives, bears similarities to what sparked the labor revolt of the 1880s. Both periods highlight the challenges workers face in demanding conditions and the need for action and advocacy to protect workers' rights to improve their quality of life.
What The Past Teaches About How To Deal with the Current Caregiver Workforce Crisis
In the late 19th century, the labor revolt was characterized by widespread strikes and protests by workers seeking better working conditions, fair wages, and shorter hours. This led to the rise of labor unions and collective bargaining to address workers' grievances and advocate for their rights.

Similarly, the current labor situation sees a quiet quitting as most workers face the challenge of caring for aging relatives. The aging population, combined with limited access to affordable and quality long-term care, has resulted in the necessity to juggle work responsibilities with family caregiving duties.
Our healthcare system is deliberately developing ways to offload nursing duties onto untrained, otherwise employed family caregivers. This is physically, emotionally, and financially demanding, leading to stress, burnout and negatively impacting work performance for caregivers. Those at home requiring care have diminished quality of life and greater concern as the lives of aging baby boomers are left in the hands of untrained, overworked, volunteer family caregivers.
To reduce the impact of the escalating labor crisis, there is a growing recognition of the need to support workers caring for aging loved ones. Policies that provide family leave, flexible work arrangements, and increased access to affordable and quality long-term care are not enough to keep the workforce on the job. These policies force caregivers to leave their jobs for a day, a week, 12 weeks, or permanently. This approach destabilizes the workforce because the healthcare industry is ill-equipped to deal with the increasing medical needs of our aging population.
Government programs are inadequate and based on the idea that every family has a caregiver waiting at home. The healthcare industry is unprepared, even though the impact of aging baby boomers has been foreseeable for decades.
Partial Solutions Available to Employers Do Not Get to the Root of the Issues
Employers try to create an environment and access to resources so workers can better integrate caregiving responsibilities with work obligations. Unfortunately, employers are bombarded with dozens of individual apps and partial solutions, many with low implementation levels. Employee caregivers are already pushed to the limit, so adding a learning curve reduces the chance of successful deployment.
Employers are adding helpful but partial solutions to employee benefits packages. Tools like meditation apps, nutritional information for seniors, and telemedicine links save caregiver time if they are readily at hand. Unfortunately, many caregivers find it easier to take the advice of others in their online support groups, leaving employer solutions unused.
Complete Solution in Employee Benefits Package Sees High Implementation and Returns
Employers now include The Caring Place HUB app in employee benefits packages as a more complete solution with higher implementation levels.

The Caring Place HUB app improves the reach of care resource access in rural communities, education, virtual care providers, vetted wellness and care management apps, access to legal, life planning, and counseling services, and access to over 200 critical caregiving resources. As a complete solution, the HUB also connects with company HR portals. The platform improves resources for families of aging baby boomers, those with disabilities, and military wounded warriors who share caregiving challenges for a lifetime.
The challenges of caregiving and employment touch every facet of our lives – our families, friends, neighbors, and colleagues. The Caring Place HUB helps families build independence at home to maintain their jobs, income, and family relationships.
JEANNETTE GALVANEK
CAREWISE SOLUTIONS
[email protected]
Visit us on social media:
Facebook
Twitter
LinkedIn
Instagram
YouTube
How the Caring Place HUB Employee Benefit Empowered a Caregiver when His Mom Broke Her Hip


Originally published at https://www.einpresswire.com/article/653291776/america-faces-1880s-level-labor-instability-due-to-baby-boomer-caregiving-crisis