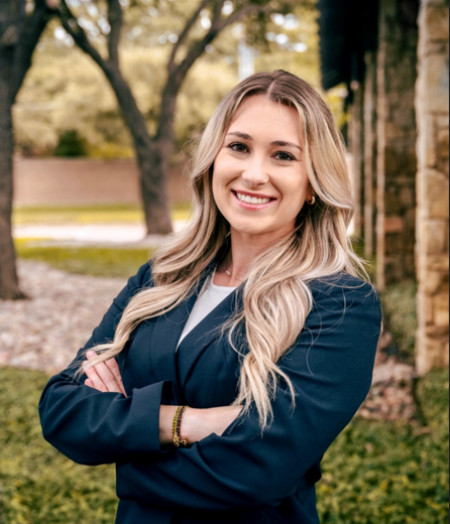 Press Release
•

Oct 24, 2023
Wilson Whitaker Rynell celebrates Kayla Holderman's transition to a licensed Texas attorney. With academic accolades from Texas A&M and the University of North Texas at Dallas, Holderman's achievements include winning 'Best Oralist' and notable contributions to 'On The Cusp' law journal. John T. Wilson, Managing Partner, envisions her as an industry leader, reinforcing the firm's commitment to superior client service in areas like Business Litigation and IP litigation.

DALLAS, October 24, 2023 (Newswire.com)
–
Wilson Whitaker Rynell (Wilson Legal Group P.C.), renowned for its expertise in litigation, intellectual property (IP), business law, and family law, proudly announces a significant addition to its team. Our firm, celebrated as one of the best boutique law firms for Intellectual Property Litigation, Patent Litigation, and Trademark Litigation, beams with pride as its esteemed law clerk, Mrs. Kayla Holderman, successfully clears the uniform multistate jurisdiction exam, taking a monumental step to becoming a licensed Texas lawyer.
Mrs. Holderman's academic achievements resonate with her professional excellence. Graduating Cum Laude from Texas A&M University in 2020 with a Bachelor of Science in Sports Management, she continued her academic journey, achieving a Juris Doctor from the University of North Texas at Dallas in 2023, again graduating Cum Laude. Adding to her success, in 2021, she clinched the title of "Best Oralist" in the Judge's Gavel Oral Advocacy Competition and subsequently won first place in the same competition. Not just that, she made noteworthy contributions to the "On The Cusp" law journal for the University of North Texas at Dallas Law School by serving on its Law Review. Kayla's exemplary record and work done with Wilson Whitaker Rynell showcases her potential to evolve into an extraordinary lawyer. 
John T. Wilson, Managing Partner, expressed his elation, "It's a moment of immense pride for Wilson Whitaker Rynell as we see Kayla transition from a promising law clerk to a full-fledged attorney associate. The quality of our legal team has always been our strength, and Kayla's dedication and commitment promise to further elevate our client service. Given her unparalleled work ethic and determination, I foresee her emerging as a leader in our legal industry."
Mrs. Holderman's practice areas span complex commercial litigation, commercial transactions, intellectual property, probate and family law. Mrs. Holderman is primed to leave an indelible mark on the legal landscape as she develops her skills at Wilson Whitaker Rynell.
Source: Wilson Whitaker Rynell
Originally published at https://www.newswire.com/news/wilson-whitaker-rynell-lauds-kayla-holdermans-rise-as-a-texas-attorney-22152440