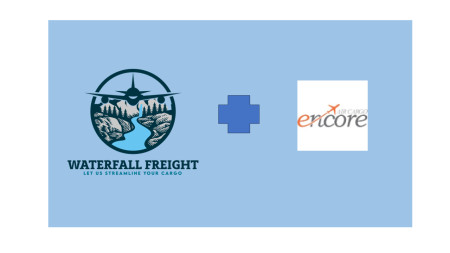 Press Release
•

Aug 24, 2023

NASHVILLE, Tenn., August 24, 2023 (Newswire.com)
–
Waterfall Holdings, a premier air cargo provider, has just acquired Business Aviation Courier, Inc. and its related businesses, including the South Dakota-based Encore Air Cargo. This organization has a fleet of eight Fairchild Metroliner aircraft and specializes in regional air cargo delivery in the Upper Midwest region of the USA. By adding Encore and its team to Waterfall's operations, the company will be able to provide greater capacity and regional reach. The combined forces of Waterfall and Encore will offer a significant scale and capacity throughout North America.
Waterfall Freight Holdings LLC is a merger and acquisitions company that is focused on the International Air Cargo industry. With the current logistical challenges impacting all markets and verticals, the Waterfall management team has a unique understanding of the supply chain and is well-positioned to identify opportunities and solve problems. By teaming up with Encore Air Cargo, Waterfall is able to provide a more robust and comprehensive service to its customers, ensuring value and operational excellence.
Source: Waterfall Holdings
Originally published at https://www.newswire.com/news/waterfall-holdings-acquires-business-aviation-courier-inc-dba-encore-22113301