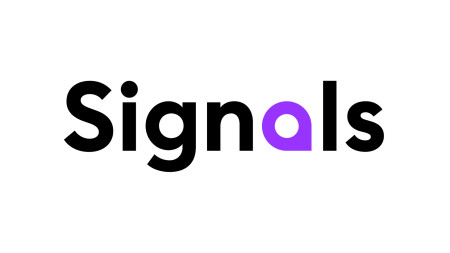 Press Release
•

Aug 1, 2023
Signals, a leading AI marketing solution that helps companies discover unknown ready buyers, has announced its integration with Salesloft, the sales engagement platform. This integration will drive conversations from chat to email in Salesloft users cadences and optimize sales and marketing alignment.

SALT LAKE CITY, August 1, 2023 (Newswire.com)
–
Signals, a leading AI marketing solution, is pleased to announce its native integration with Salesloft, a sales engagement platform helping teams execute their digital selling tasks and communications. This integration will allow Salesloft & Signals customers to more closely align their marketing and sales teams by enabling them to automatically add prospected contacts to cadences in Signals, tailor engagement with targeted plays for visitors enrolled in certain cadences, add people to cadences, create tasks, and see Salesloft Activity from live chat.  
Salesloft users will now be able to know the prospecting account activities, intent, infographic info, and more upon enrolling visitors into cadences. Live chat allows your sales team to add visitors to cadences, create tasks, or view their activity. The Signals integration gives you the option to enroll your prospective contacts into Salesloft Cadences.  
The new integration offers several benefits, including:  
Automatically add contacts from Signals into Salesloft cadences. 
Sync activity & view Signals activity in Salesloft. 
Sales reps can enroll and update Salesloft cadences from live chat. 
Align your sales and marketing team. 
Sync tasks to view activity captured by Signals on both the Account and Contact level in the smart panel. 
Qualifying made easy through automation. 
 
This integration would allow Signals to pull in details about existing contacts and discover new contacts to send over with mapped fields and enroll directly into your pre-determined cadence within Salesloft. Track companies that you want to engage with, including target accounts, open opportunities, and potential clients. This would allow Salesloft users to engage with more of the right potential buyers and decision-makers automatically. 
With Signals, sales professionals can determine their ideal customer profile and Signals will identify website visitors that match and enroll them into your existing Salesloft automations. The integration for Salesloft and Signals is easy to set up with a step-by-step article found on Signals' website help.getsignals.ai. The integrations with Salesloft is just the latest addition to Signals' growing list of integrations, which includes popular platforms like HubSpot, Salesforce, and Zapier.  
About Signals 
Signals is a marketing solution that helps businesses create highly qualified leads through AI. With a suite of innovative tools and solutions, Signals allows businesses to better deploy their marketing automation and one-to-one sales motions. Signals is trusted and used by industry-leading tech companies such as ObservePoint, OpenTable, DOMO, Pantheon and more. Signals has helped their customers create highly qualified leads to interpret the buyer's signals. To learn more about Signals and to learn what your buyer's signals are, please visit getsignals.ai.  
Source: Signals
Originally published at https://www.newswire.com/news/signals-announces-integration-with-salesloft-a-game-changer-for-sales-22096131