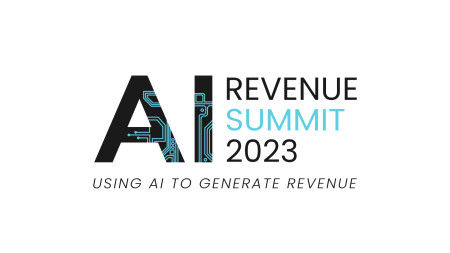 Press Release
•


updated: Aug 15, 2023 11:46 MDT

Signals today announced the AI Revenue Summit full speaker list and keynote speaker, Founder Dave Elkington.

SALT LAKE CITY, August 15, 2023 (Newswire.com)
–
Signals, a pioneering AI marketing tool, today announced the keynote speaker for the AI Revenue Summit will be Dave Elkington, founder of InsideSales and co-founder of Signals and Silicon Slopes. Featuring 30 live and pre-recorded speaker sessions, the free one-day virtual event takes place on Aug. 16, 2023, at 9 a.m. PT.   
Attendees of the Summit will have the opportunity to participate in four-plus hours of live presentations along with over 15 hours of exclusively pre-recorded presentations. The Summit will cover a range of topics including "Sales and AI," "Marketing and AI," and "GTM AI."  
The following speakers will be featured at the AI Revenue Summit:   
Dave Elkington, Founder of InsideSales and Co-Founder of Silicon Slopes and Signals  
Jon Miller, CMO of Demandbase   
Matt Heinz, Founder and President of Heinz Marketing  
Ryan Staley, Founder and CEO at Whale Boss  
Matt Millen, Co-Founder and President at Regie.ai   
Billy Bateman, Co-Founder of Signals  
Scott Logan, CMO of Kronologic  
James Gilbert, CMO of Flip  
Udi Ledergor, Chief Evangelist at Gong   
Dan Morgese, Senior Manager, Content Strategy and Research at Gong  
Gabe Larsen, CMO of Kustomer  
Steve Error, Director of Sales at Signals   
Jordan Crawford, Founder of Blueprint   
Katie Penner, Head of Sales Development Strategy & Enablement at Sendoso  
Mariah West, VP of Marketing at VIB  
Katie Dematteis, Interim Head of Marketing at Eldritch Foundry
Brian Christensen, Managing Partner at All the AI  
Ryan Vaillancourt, VP of Sales at Revenue.io  
Maria Bross, Director of Performance Consulting at Revenue.io  
Dan Baird, Co-Founder and Product Lead at Wrench.ai  
Will Aitken, Sales Content Creator at Lavender  
Sarah Tamilarasan, CEO at SOTAOG  
Ben Sternsmith, Chief Revenue Officer at Sybill  
Nishit Asnani, Co-Founder at Sybill  
M. Nadia Vincent, Executive Advisor at Digital Transformation Leaders 
Daniel Englebretson, Chief Customer Officer at Khronos  
Lauren McCormack, VP-Demand Gen Leader at Revenue Pulse  
Somya Kapoor, CEO of TheLoops  
Martin Miranda, CEO and CRO of EventStack and Spaghett.ai  
Jeff Crane, Founder of AI Incubated  
The event will be broadcast from airevenuesummit.com, YouTube, and LinkedIn. In addition to the presentations, the AI Revenue Summit Awards will be announced at the event. These awards recognize AI Engineers, AI Practitioners, AI Strategists, and Thought Leaders who are crowd-nominated and voted.    
To register for free or to vote for AI Revenue leaders awards, go to airevenuesummit.com.   
About Signals:   
Signals is an award-winning Analytics and AI solution allowing you to segment, identify, and convert web traffic with automated workflows. Signals is easily implemented into your marketing and sales teams to convert traffic on your website into customers. Signals is used by renowned tech brands such as Domo, ObservePoint, Archive360 and OpenTable. Discover more about Signals and its groundbreaking solutions by visiting getsignals.ai.  
Source: Signals
Originally published at https://www.newswire.com/news/signals-announces-ai-revenue-summits-keynote-speaker-dave-elkington-22106589