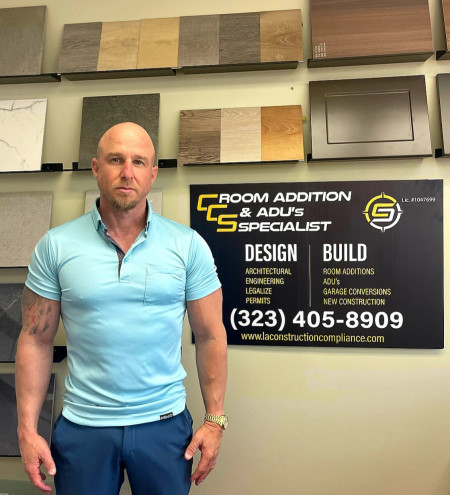 Press Release
•


updated: Aug 21, 2023

Solution for REAP or SCEP Building Code Violations in Los Angeles County

LOS ANGELES, August 19, 2023 (Newswire.com)
–
LA CCS Inc (Compliance Consulting Services) is a company that specializes in helping landlords and real estate investors navigate complex housing programs and building code violations in Los Angeles County. Their services encompass a wide range of tasks, from addressing building code violations to obtaining permits, managing construction projects, and even representing clients in district attorney hearings.
CCS Construction Consulting Services is responsible for handling various aspects of the process, including architectural plans, engineering, energy calculations, surveys, permit expediting, construction management, and more. They aim to assist clients in resolving unpermitted structures, illegal units, safety hazards, and other violations that could lead to programs like REAP (Rent Escrow Account Program) or SCEP (SYSTEMATIC CODE ENFORCEMENT PROGRAM).
Their approach focuses on minimizing the client's involvement while providing regular updates on progress through weekly reports. This allows clients to continue focusing on their primary responsibilities, such as running their businesses or managing other affairs, while CCS takes care of the complicated compliance and correction procedures.
CCS's ultimate goal is achieving a resolution that gets their clients out of programs like REAP and SCEP efficiently, economically, and without sacrificing rental income. By offering comprehensive services covering a wide spectrum of building-related challenges, they aim to provide a one-stop solution for landlords and real estate investors facing regulatory and compliance issues in Los Angeles County.
Source: CCS Inc
Originally published at https://www.newswire.com/news/la-ccs-has-answers-for-real-estate-investors-homeowners-and-landlords-22108795