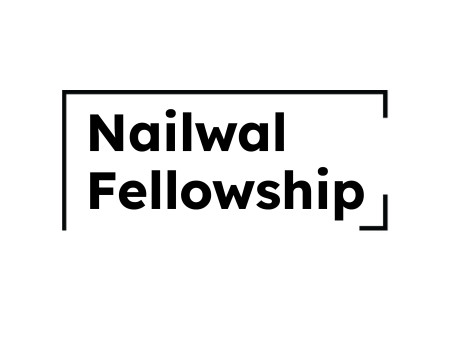 Press Release
•

Nov 13, 2023
Fellows Chosen by Polygon Founder Sandeep Nailwal Include Those Leaving Universities and Careers from Google, Harvard Business School, Goldman Sachs, and Stanford. Two Spots Remain in the Fellowship, Reserved for Female Candidates, as the Initial Wave of Applicants Were 93% Male.

DUBAI, Arab Emirates, November 13, 2023 (Newswire.com)
–
The Nailwal Fellowship, the first and only web3 fellowship to offer grant money, today announced the first eight individuals selected to receive the inaugural Nailwal Fellowship. The program, created and funded by Sandeep Nailwal, offers $50k in grant money to fellows to leave web2 careers, along with providing mentorship and support during the six-month web3 program. The Nailwal Fellowship is leaving two of 10 total spots open for female candidates, due to low numbers of female applicants in the initial candidate pool.
The selection process resulted in a less than 1.5% acceptance rate, with candidates being selected after a months-long, multi-round interview process. The following eight individuals have been chosen for the program:
Adam Achebe, a Stanford Computer Science (CS) undergraduate dropping out to tackle the liquidity challenges in the commodities industry
Ananya Kandelwal, a top 0.1% Joint Entrance Exam (JEE) Indian student creating new payments rails for global commerce
Evgenii Danilenko, an Ethereum Foundation core developer now working on advanced cross-chain infrastructure
Joe Frazier, a former CTO of an NFT aggregator now focused on building new data indexing infrastructure
J Paul Meyer, an ex-Goldman, Harvard graduate creating on-chain financial products
Remi Gai, a repeat founder utilizing fully homomorphic encryption for a new layer 1 solution
Shashank Yadav, an IIT Masters student and ML Engineer at Goldman creating a marketplace for reliable AI data
Tomas Taylor, an HBS graduate and former Dapper Labs employee creating an open, accessible platform for AI agents
"There's still reluctance from many talented people in web2 to leave their industries or studies to pursue opportunities in the blockchain space," said Sandeep Nailwal, Co-Founder of Polygon, Symbolic Capital, and the Nailwal Fellowship. "This fellowship is meant to free up the burdens that these individuals face, financial or otherwise, so that they can freely explore their potential in web3. What really excites me about these eight fellows is the diversity of ideas across DeFi, AI, Infrastructure, and Consumer applications – all with an eye towards creating companies that can bring more users into web3."
Each Nailwal Fellow will receive a $50,000 grant, funded personally by Sandeep Nailwal, and comprehensive support from Symbolic Capital, a VC firm founded by Nailwal and Kenzi Wang, including technical resources, mentorship from industry veterans, and access to a network of investors and partners. The Fellowship is reserving two remaining spots for qualified female applicants. Over the next month, the Fellowship will maintain a rolling application process for female applicants while making concerted efforts to engage with and recruit from women-focused Decentralized Autonomous Organizations (DAOs) and developer communities.
"We know that web3 has been dominated by men historically, and our goal with the Fellowship was to create a Cohort that was reflective of all the types of builders we want to see in this space," said Nailwal. "Unfortunately, we simply did not do a good enough job recruiting female applicants in this cohort and with our outreach efforts and rolling process, we are committed to addressing this head-on."
More information about the Nailwal Fellowship and fellows can be found here: https://www.nailwalfellowship.org/.
Source: Nailwal Fellowship
Originally published at https://www.newswire.com/news/500k-nailwal-fellowship-selects-eight-fellows-leaving-web2-careers-for-22171192