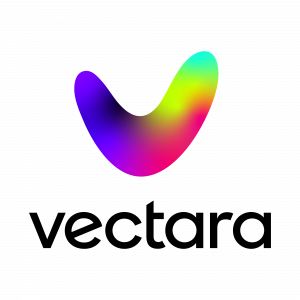 Leading GenAI Company Poised to Deliver Innovative GenAI Solutions Across Asia-Pacific and Middle East Regions
Nidal's expertise in introducing innovative technology to the APAC and Middle East regions will accelerate awareness and alignment of market needs with Vectara's GenAI offerings."
— Shawn Clink
PALO ALTO, CA, UNITED STATES OF AMERICA, September 5, 2023/EINPresswire.com/ — Vectara, a burgeoning name in cutting-edge Generative AI, today announces its strategic expansion into the Asia-Pacific (APAC) region. This move comes as part of Vectara's ongoing commitment to providing innovative API-driven large language model (LLM) solutions to businesses across the globe. In support of this launch, Vectara is sponsoring and will attend the AI Forum on Sept. 6th at The Fullerton Hotel Sydney.
With an established pedigree in foundation model building through founders from Google, including an early team member from Google's AI Research team, Vectara is well-poised to bring its expertise and innovative offerings to the APAC market. The region's diverse and vibrant business landscape presents ample opportunities for Vectara to deliver transformative results across various industries and use cases spanning Conversational AI (Chatbots), Question Answering, Semantic App Search, and Research & Analysis.
"Our strategic decision to expand into the APAC and Middle East regions aligns with our vision of transforming businesses through technology, and we are excited to appoint Nidal Zoghbi to spearhead our sales leadership efforts," said Amr Awadallah, Cofounder and CEO of Vectara. "We are thrilled to bring Generative AI solutions to this dynamic market and partner with businesses to drive growth, efficiency, and success."
Key features of Vectara's expansion into the APAC region include:
* Comprehensive Solutions: Vectara brings a comprehensive portfolio of solutions spanning hybrid search, generative summarization, and Grounded Generation.
* Localized Expertise: By establishing a presence in the APAC region, Vectara can provide localized support and insights, ensuring clients receive personalized solutions that align with regional requirements across Australia, New Zealand, Singapore, Hong Kong, UAE, Saudi Arabia, and neighboring countries.
* Innovation and Growth: Vectara's expertise in retrieval, model building, and Generative AI is set to fuel innovation and drive growth for both the company and its clients. The exchange of ideas and expertise between Vectara and local businesses promises to create a mutually beneficial ecosystem.
* Collaboration Opportunities: The expansion creates opportunities for collaboration with local partners, fostering knowledge-sharing and the development of cutting-edge solutions that address regional cross-language challenges supported by Vectara's recently launched Partnership & Startups program.
"We are delighted to have Nidal Zoghbi join our rapidly growing go-to-market organization," said Shawn Clink, Head of Strategic Sales. "Nidal's expertise in introducing innovative technology to the APAC and Middle East regions will accelerate awareness and alignment of market needs with Vectara's GenAI offerings."
"I'm excited to join one of the world's best GenAI startups," said Nidal Zoghbi. "The enthusiasm of customers to learn about GenAI for the enterprise and Vectara's business value: providing an API-first, SaaS GenAI offering that will boost team efficiencies and customer outcomes in much-needed economic conditions."
Vectara's expansion into the APAC region represents a strategic move that underscores the company's commitment to global growth and technological leadership. As the company establishes its footprint in this vibrant market, it looks forward to contributing to advancing businesses in the APAC region and driving positive change through innovation in Generative AI.
Visit Vectara in person during the "AI Forum" on 6th September at The Fullerton Hotel Sydney.
About Vectara
Vectara is an end-to-end platform that empowers product builders to embed powerful Generative AI features into their applications with extraordinary results. Built on a solid hybrid-search core, Vectara delivers the shortest path to a correct answer/action through a safe, secure, and trusted entry point. Vectara is built for product managers and developers with an easily leveraged API that gives full access to the platform's powerful features. Vectara's "Grounded Generation" allows businesses to quickly, safely, and affordably integrate best-in-class conversational AI and question-answering into their application with zero-shot precision. Vectara never trains their models on customer data, allowing businesses to embed generative AI capabilities without the risk of data or privacy violations.
Visit www.vectara.com for more information.
Carly Bourne
Vectara
+1 423-443-0449
[email protected]
Visit us on social media:
Facebook
Twitter
LinkedIn
Instagram
YouTube
Other


Originally published at https://www.einpresswire.com/article/653065736/vectara-announces-strategic-expansion-into-the-apac-region-with-sponsorship-of-ai-forum-in-sydney-australia