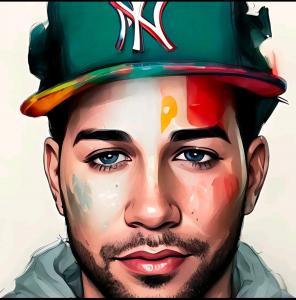 US, May 26, 2023/EINPresswire.com/ — Micah Bravery is on a mission to destigmatize mental health and empower individuals to embrace their true selves. His podcast, TFF Podcast, is now entering its second season, which will focus on mental health. Starting May 17th, a new episode of this game-changing podcast will air every Wednesday.
The TFF Podcast provides an open and honest space for conversations about mental health and wellbeing. Through thoughtful dialogue and meaningful guest contributions, Micah & Rebecca help explore many topics like burnout and imposter syndrome (Episode 106) that often go unaddressed in the workplace. He hopes that his podcast will create more meaningful dialogue around mental health issues that can lead to positive change in the workplace.
"Our podcast has created a platform for individuals to share their stories and experiences with mental health in a safe and supportive environment. We have helped to break down the stigma surrounding mental health and promote greater understanding and empathy for those who are struggling."
Micah intends to have real conversations on his podcast. He states, "Our focus on mental health in the workplace has been particularly important, as many individuals struggle to balance their career success with their mental wellbeing. By highlighting the challenges of this balancing act, we have helped to raise awareness about the importance of prioritizing mental health in all areas of life". Every guest is encouraged to share their stories and experiences without any pressure to teach or 'have all the answers.' It is because of this that Micah, along with his compassionate and relatable approach, believes that everyone on his podcast will learn and grow.
By bringing together experts from all walks of life, Micah is creating a safe space for conversation about issues like burnout and imposter syndrome that have long been silenced by stigma. "As the founder of the TFF Podcast, I am incredibly proud of what we have accomplished in the mental health space," says Micah.
He continues, "I am also proud of the diverse and inclusive community that we have created through the podcast. We have attracted a wide range of guests and listeners from all backgrounds and experiences, creating a supportive and welcoming space for everyone." He promotes his podcast as a platform where the listeners and speakers feel safe enough to have tough conversations.
"Overall, the TFF Podcast has been a labor of love and a true passion project for me. I am grateful for the opportunity to make a positive impact in the mental health space and to create a space where individuals can find support and understanding."
For anyone looking for a space to be vulnerable and share their mental health and work related stories, the TFF podcast is a great way to start. It's available on all major streaming platforms.
To learn more about the podcast, visit www.tffpodcast.com.
Micah
TFF Podcast
[email protected]


Originally published at https://www.einpresswire.com/article/636098262/the-tff-podcast-enhancing-mental-health-and-empowering-careers