The Janeiro Classy Beach Umbrella Vintage White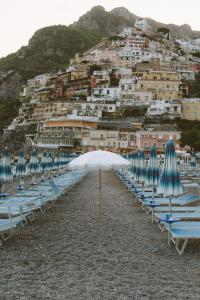 Stay tall above the crowd | The Janeiro Classy Beach Umbrella
Founded by Beatriz Lina and Gabriel Mendes, the premium beach essentials brand will bring sophistication to all The Janeiro owners
The Janeiro is a dream that has come true, and we are eager to bring our most amazing experiences to people's everyday lives with products that make them feel special."
— Beatriz Lina
SAN DIEGO, CA, USA, August 4, 2023/EINPresswire.com/ — The city will be graced by the Carioca lifestyle (people who come from Rio de Janeiro, Brazil) with the launch party of The Janeiro, a premium beach and resort essentials brand, founded in January of this year. The brand kicked off its website last month and will celebrate the new beginning on August 5th with a VIP Party in San Diego with an expo of The Janeiro's products, the presence of Brazilian MMA Star Mackenzie Dern, açaí brought by Açaí Carioca and entertainment.
The Janeiro was founded by Beatriz Lina and Gabriel Mendes, an adventurous couple who travel the world seeking out and exploring the most beautiful things of life.
"The Janeiro is a dream that has come true, and we are eager to bring our most amazing experiences to people's everyday lives with products that make them feel special", says Lina. The founders understand that not everyone can travel to far-off destinations all the time, but they believe that bringing elements of inspiring places into one's home can create a sense of serenity and escape from the daily grind.
The launch party is expected to be a remarkable experience for friends, business partners and people in the community. Lina said "this evening is not just about our brand; but a celebration of the invaluable relationships we've built and the remarkable journey we're embarking on together". Attendees can expect great food, music and fun Brazilian Style.
For more information, visit www.thejaneiro.com

—
Thais Eliasen
t. PR
[email protected]
Visit us on social media:
Instagram


Originally published at https://www.einpresswire.com/article/648254433/the-janeiro-vip-launch-party-expected-to-impact-beach-community-in-san-diego