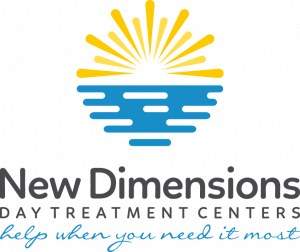 Companies not only compete for top talent, but they are also faced with the challenges of a hybrid work environment, Quiet Quitting, and Minimum Monday's.
HOUSTON, TEXAS, UNITED STATES, August 17, 2023/EINPresswire.com/ — Employees are the backbone of any organization and retention is a critical concern for organizations of all sizes and industries. In today's market companies not only compete for top talent, but they are also faced with challenges of a hybrid work environment, Quiet Quitting, and Minimum Monday's. Employers are recognizing that protecting and supporting the mental health of employees is vital to the future of their business.
This paradigm shift represents an opportunity for organizations across industries to question the status quo. Embracing a cultural shift that recognizes how impactful the mental health of their employees is as a core strategy to sustain and maintain their most vital resource—their people.
Insurance Business Magazine shares more than a quarter (28%) of workers surveyed recently cited mental health issues as the biggest reason they left their jobs, according to a report from JobSage. Overall, 28% experienced burnout, and many others had to deal with stress (55%), depression (38%), lack of motivation (37%), anxiety (36%) and anger (31%). Two in five claim their work had the biggest negative impact on their mental health.
Mental health issues like burnout have contributed to many workers' decisions to leave their jobs, if not the workforce entirely. More employers are stepping up to this challenge by launching policies and programs that support struggling employees and evolve the conversations around mental health at work.
Studies have alerted us to the rising tide of chronic health problems worldwide and the social and economic burdens that they entail. Depression is a leading cause of this burden, costing the United States an estimated $26.1 billion annually in medical care and $44 to $51.5 billion annually in terms of lost productivity.
Remote Workforce and Hidden Challenges
With the rise of remote work environments, a new set of challenges has emerged regarding employee retention. The physical distance between employees and their managers can create a sense of disconnect, making it more difficult for managers to identify and address potential issues. Additionally, remote work provides employees with the ability to hide substance abuse or mental health problems that can affect turnover and productivity.
A Harris Poll on Workplace and Mental Health indicates:
Most employees (86%) consider mental health awareness in the workplace to be at least somewhat important for them; half (52%) consider it to be very important.
Eight in 10 working adults (81%) agree that employers have an obligation to prioritize their employees' mental health. However, about as many (77%) report that the topic isn't discussed enough.
More than half of employees (58%) agree that they're not comfortable discussing their mental health at work. This increases to 67% among those who aren't satisfied with their experience working for their current employer and among those who are actively searching for a new job.
About half (47%) of working adults agree that their job has negatively affected their mental health; 43% agree that their mental health has negatively affected their job performance.
Although many organizations offer an Employee Assistance Program (EAP), one of the primary challenges to employee retention lies in the reluctance of employees to access EAPs due to concerns about confidentiality. EAPs are designed to provide support for employees dealing with personal issues, such as substance abuse or mental health concerns. However, despite the benefits they offer, some employees may fear that seeking assistance through these programs could compromise their privacy or result in negative consequences. This fear can deter employees from seeking the help they need, leading to a decline in their overall well-being and productivity.
Because of a hybrid work environment, the lack of in-person interactions may hinder managers' ability to provide support and mental health resources for their remote employees. This type of work environment emphasizes the need for effective communication channels and proactive efforts to ensure an employee's well-being.
To support remote employees, organizations should establish regular check-ins, encourage open dialogue, and foster virtual team-building activities to maintain a sense of connection. Providing remote employees with access to the same resources and support systems available to in-office employees can help address the disconnect and reduce the likelihood of hidden issues going unnoticed.
Employee Assistance Programs (EAPs)
While EAPs provide a valuable initial resource for employees seeking assistance, they often have a limited number of visits covered. This limitation can result in employees either staying with the same counselor and incurring additional costs, starting over with a new counselor, or abandoning treatment altogether. The lack of long-term support and consistent care can hinder employees' progress and potentially contribute to ongoing issues, impacting their job performance and overall satisfaction.
To overcome these challenges, organizations must prioritize employee retention and address the confidentiality concerns related to accessing EAPs. Clear communication about the confidentiality measures in place, including the separation of personal and professional information, can help alleviate employees' fears. Companies can also implement anonymous reporting systems or helplines to provide alternative avenues for seeking support.
As a part of the solution, Employee Assistance Programs offer an assessment and referral service. The EAP can assess the employee's needs and refer them to appropriate treatment that is covered by their insurance. Treatment providers covered by insurance include individual therapists, intensive outpatient treatment programs, and inpatient hospitalization. If the employee will benefit from once-a-week counseling, an individual therapist is the best recommendation. If the employee needs more support than once-a-week therapy, intensive outpatient treatment (IOP) programs provide structured day treatment with education on coping skills, anger management, and medication management. Intensive outpatient programs include psychiatric care so that a psychiatrist or nurse practitioner can assess and prescribe medication in conjunction with the therapies provided in the IOP. When employees are really struggling with suicidal harm or severe drug abuse an inpatient hospital setting is the best choice to stabilize the employee's mental health. An EAP counselor can make the best determination during the initial EAP sessions for the level of care that is best for the employee. Once the employee is working outside the work setting to address mental health or substance abuse treatment, there is greater trust that confidentiality is maintained.
Furthermore, promoting a culture of trust and openness, where employees feel comfortable discussing personal challenges and accessing EAPs without judgment, is essential. Offering flexible options for ongoing counseling or therapy beyond the EAP's limitations can significantly contribute to the overall well-being and job satisfaction of employees.
In conclusion, employee retention is a crucial aspect of organizational success. Addressing the challenges surrounding confidentiality concerns in accessing EAPs is vital for promoting employee well-being and retention. Organizations can enhance their employees' overall experience by fostering a supportive environment, addressing remote work challenges, ensuring continuity of care, and providing additional alternative resources to employees. The result of these efforts can be realized in increased productivity, reduced turnover, and a more positive work culture.
About New Dimensions Day Treatment Centers:
New Dimensions Day Treatment Centers can be an option for employees and EAP programs in providing longer-term support. The organization treats adults and adolescents with mental health and/or substance abuse issues by providing a multi-disciplinary approach to outpatient mental health counseling and substance abuse services. MHThrive is a treatment option that provides in-person counseling and telehealth therapy services and online treatment programs for individuals who reside within the state of Texas. Since 1991, New Dimensions has helped individuals and families heal from the pain that is caused by depression, anxiety, trauma, addictions, and other emotional or behavioral problems. Give us a call: 1-800-685-9796 or visit the website: www.nddtreatment.com. We can help!
Randy Brazzel
New Dimensions Day Treatment Centers, LP
7244543249 ext.
email us here
Visit us on social media:
Facebook
Twitter
LinkedIn


Originally published at https://www.einpresswire.com/article/650440403/the-impact-of-mental-health-on-employee-retention