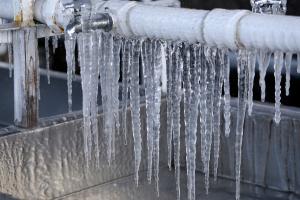 …the humidity levels can exacerbate the effects of the cold, leading to unique challenges for your home's plumbing system. "
— Stephen Jordan
NEW ORLEANS, LOUISIANA, UNITED STATES, September 15, 2023/EINPresswire.com/ — With winter approaching, SMJ Plumbing, a premier plumbing service provider in Slidell, Louisiana, is unveiling crucial advice on how to winterize pipes to protect against unexpected cold-weather issues. The company, known for its exemplary service and expertise, is stressing the significance of taking proactive steps to safeguard your home's plumbing system during the winter months.
Louisiana's Winter is Not to be Underestimated
Stephen Jordan, owner of SMJ Plumbing, confronts the false notion that Louisiana's milder winters are not a risk to plumbing. "The prevailing thought is that our winters are too mild to cause damage. This couldn't be further from the truth. A brief cold snap can lead to burst pipes, causing significant structural and water damage, along with the financial burden of costly repairs," warns Jordan.
Jordan's experience with emergency plumbing situations, especially during winter, lends credence to his advice. "We've seen firsthand the destruction caused by burst pipes. The damage is often unexpected and severe. Hence, being proactive rather than reactive will always be more cost-effective."
Recommended Measures for Safeguarding Your Plumbing System
Invest in Quality Insulation
"Good insulation is not just beneficial; it's essential," advises Jordan. He recommends using foam pipe insulation to protect against plummeting temperatures, describing it as the "first line of defense" against winter-related plumbing issues.
Maintain a Steady Drip
One might underestimate the power of a consistent drip from your faucet. "A steady drip can be an excellent way to release pressure and prevent frozen pipes. This seemingly trivial action can be incredibly impactful," adds Jordan.
Disconnect and Drain Outdoor Hoses
Not many people consider the ramifications of a frozen outdoor hose until it's too late. "Frozen water in an outdoor hose can cause ruptures that can back up into your internal plumbing system. Always disconnect, drain, and store them," stresses Jordan.
Fortify Your Home Against Cold Air
Jordan suggests sealing any points where cold air can infiltrate, using weatherstripping and caulk. "Insulate vulnerable areas to shield your plumbing system from freezing temperatures effectively," he adds.
Opt for Professional Inspections
"We highly recommend a comprehensive plumbing inspection before winter arrives. Our team at SMJ Plumbing specializes in preventive inspections designed to identify even the most hidden issues," notes Jordan.
Additional Tips for Enhanced Protection
Emergency Shut-off Knowledge
Stephen Jordan advises homeowners to familiarize themselves with the location and operation of the main water shut-off valve. "In case of a burst pipe, shutting off the main valve immediately can minimize damage."
Install a Sump Pump
"For those prone to basement flooding, installing a sump pump can be an additional layer of security," Jordan recommends.
Utilize Pipe Heating Cables
"For pipes that are extremely exposed, pipe heating cables can provide an extra layer of protection," suggests Jordan.
Time for Action: Don't Wait Until it's Too Late
"Keep in mind, taking preventive steps is not just about economy, it's about preparedness for a season that can be deceptively harsh," emphasizes Stephen Jordan. "While Louisiana winters are generally milder than those in many other states, the humidity levels can exacerbate the effects of the cold, leading to unique challenges for your home's plumbing system. Underestimating this can result in unfortunate consequences."
Morgan Thomas
Rhino Digital, LLC
+1 504-875-5036
email us here
Visit us on social media:
Facebook
Originally published at https://www.einpresswire.com/article/655974557/smj-plumbing-offers-expert-advice-on-winterizing-pipes-for-louisiana-homeowners