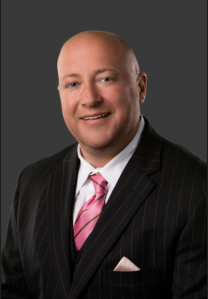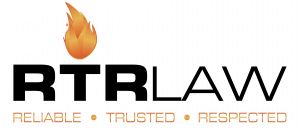 RTRLAW is a personal injury law firm in Texas and Florida.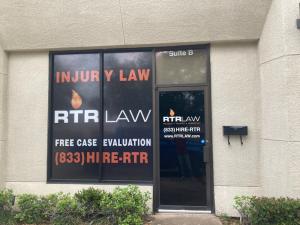 RTRLAW's experienced legal team in Garland stands ready to assist auto accident and rideshare accident victims.
Texas Personal Injury Law Firm Intensifies Efforts to Assist Victims of Rideshare-Related Accidents
Our seasoned legal team in Garland is equipped and ready to provide robust representation to injured victims of rideshare accidents."
— Nicholas R. Thompson, Managing Partner, RTRLAW
GARLAND, TEXAS, UNITED STATES, August 15, 2023/EINPresswire.com/ — The rise of rideshare services like Uber and Lyft has led to a marked increase in traffic accidents and fatalities. Recognizing the need for experienced legal support in this area, RTRLAW, a reliable, trusted, and respected law firm with offices in Texas and Florida, is intensifying its efforts to assist victims of rideshare-related accidents in Garland, Texas.
RTRLAW, known for its commitment to protecting the rights of injured auto accident victims since 1988, is now extending its representation and assistance to rideshare accident victims in the city of Garland, Texas. According to a study from the University of Chicago and Rice University, rideshare services could account for a 2-3% increase in the number of fatal crashes across the United States, a figure that is likely to rise as these services continue to grow.
Uber's 2019-2020 Safety Report showed that 101 fatalities occurred across 91 Uber-related accidents. Among these fatalities, 32% involved at least one speeding vehicle, and 23% involved an intoxicated driver (always the other driver involved in the accident). Notably, 42% of the fatalities did not involve other car drivers but vulnerable pedestrians, scooter and bicycle riders, and motorcyclists.
"With the rise of rideshare services, we're seeing a new landscape of legal challenges," said Nicholas R. Thompson, Esq., principal and managing partner of RTRLAW. "Our seasoned legal team in Garland is equipped and ready to provide robust representation to injured victims of rideshare accidents."
RTRLAW's legal team in Garland comprises experienced personal injury attorneys and case managers who know Texas's injury laws and the intricacies of the insurance policies and responsibilities of rideshare companies. RTRLAW offers free, no-obligation case reviews and retainers on contingency, ensuring that rideshare accident victims get the expert representation they need without any financial burdens.
"Our clients are at the heart of everything we do," added Lance C. Rudzinski, Esq., partner/shareholder at RTRLAW. "Following a rideshare accident, victims face numerous challenges. We're here to shoulder the legal responsibilities, allowing our clients to focus on their recoveries."
As RTRLAW continues to amplify its focus on rideshare accidents, the firm is poised to offer unparalleled assistance to those affected by Uber, Lyft, and other rideshare accidents in Garland, Texas.
For a free, no-obligation case review, contact RTRLAW's Garland office at (972) 521-8835 or visit www.RTRLAW.com.
About RTRLAW:
RTRLAW is a full-service law firm with more than three decades of distinguished service. In Texas, the firm represents clients in a variety of personal injury cases including motor vehicle accidents (car, truck, motorcycle, commercial vehicle), rideshare accidents, pedestrian accidents, slip and fall accidents, food poisoning cases, bed bug injuries, and much more. The RTRLAW name stands for Reliable, Trusted, and Respected, embodying the firm's commitment to providing superior client service, qualified legal representation, and the best possible results for clients.
Nicholas Thompson
RTRLAW
+1 972-521-8835
email us here
Visit us on social media:
Facebook
Twitter
LinkedIn
Instagram
YouTube
TikTok


Originally published at https://www.einpresswire.com/article/649290261/rtrlaw-strengthens-its-rideshare-injury-practice-in-garland-texas