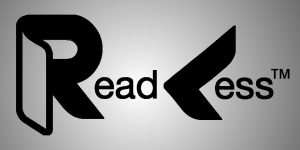 I founded Read Less, a news aggregation app, with the aim of providing effortless access to information for all individuals"
— Thom Morgan
ALEXANDRIA, VA, UNITED STATES, September 7, 2023/EINPresswire.com/ — Thom Morgan took the first step to protect their intellectual property by filing for a trademark with the United State Patent and Trademark Office on Aug 18, 2023. Morgan seeks to protect the use of the Name in Class 041 – Education and Entertainment and Sporting and Cultural Activities to cover "Providing a website featuring news and information in the field of indicate, e.g., national, international, local, sports, cultural, entertainment, etc. events".
Morgan is a software engineer and roboticist who lives with a physical disability and utilizes a wheelchair for mobility. His career has been consistently driven by a commitment to leveraging technology for the advancement of accessibility and inclusivity, particularly for marginalized minority groups. This principle guided Morgan as he founded Read Less, a news aggregation app, with the aim of providing effortless access to information for all individuals.
Morgan sought this trademark with the intention of building a Less brand with the sole focus of using AI and other cutting edge technologies to add value to the lives of people so they spend less time doing tedious activities and more time living.
To learn more about Morgan's trademark application, visit https://tmsearch.uspto.gov and search for serial number 98139426.
To learn more about Morgan, visit https://readless.ai
Thomas Morgan
Read Less LLC
+1 703-678-5982
[email protected]
Visit us on social media:
Facebook
LinkedIn
Instagram
TikTok


Originally published at https://www.einpresswire.com/article/654359778/read-less-llc-files-for-trademark-with-the-united-state-patent-and-trademark-office-to-protect-its-brand