Tȟokéya Inážiŋ – Kevin Locke on North American Indigenous Flute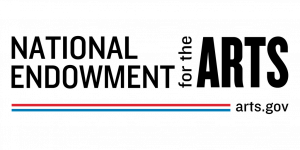 National Endowment for the Arts
Patricia Locke Foundation recommended for a $25k award from the NEA to support the North American Indigenous Flute Revitalization Workshops
UNITED STATES, May 25, 2023/EINPresswire.com/ — Patricia Locke Foundation has been recommended for a $25,000 Grants for Arts Projects award from the National Endowment for the Arts (NEA) to support the North American Indigenous Flute Revitalization initiatives. This project has a two-pronged goal of: 1) providing workshops to make flutes with authentic and original Indigenous tuning, and teaching traditional songs to children and youth in school settings; 2) creating online educational content with North American Indigenous Flute Songs and Their Meanings. Patricia Locke Foundation's project is among 1,130 projects in the USA, totaling more than $31 million, that were selected during this second round of Grants for Arts Projects fiscal year 2023 funding.
"The National Endowment for the Arts is pleased to support a wide range of projects, including the Patricia Locke Foundation's North American Indigenous Flute Workshops, demonstrating the many ways the arts enrich our lives and contribute to healthy and thriving communities," said NEA Chair Maria Rosario Jackson, PhD. "These organizations play an important role in advancing the creative vitality of our nation and helping to ensure that all people can benefit from arts, culture, and design."
"Patricia Locke Foundation follows the guiding inspiration derived from Tȟokéya Inážiŋ – Kevin Locke, the Founding President of our organization. This support from the prestigious National Endowment for the Arts comes as a testament to the timely importance of continuing the lifelong work and legacy of Kevin Locke, in raising awareness of the North American Indigenous Flute which, through his advocacy, was recently recognized as the official state musical instrument by the South Dakota State Legislature, "said co-President Ts'e Itzoh-Louise Profeit-LeBlanc. "We are delighted that the National Endowment for the Arts recognizes the value of passing this authentic musical genre on to children and youth of North America as the rightful heirs of this homegrown tradition, and thank the Endowment for supporting our foundation's engagement in releasing the society-building influence of cultural arts on Turtle island, " added co-President, Marylou Miller.
For more information on other projects included in the NEA grant announcement, visit arts.gov/news. For more information on the North American Indigenous Flute Workshops and Patricia Locke Foundation's other programs, visit https://patricialockefoundation.org.
https://www.facebook.com/PatriciaALockeFoundation/
https://twitter.com/PatriciaLockeF1
https://www.youtube.com/@patricialockefoundation1341
Keith Kellersohn
Patricia Locke Foundation
[email protected]
Visit us on social media:
Facebook
Twitter
YouTube
Tȟokéya Inážiŋ – Kevin Locke, the Founding President of the PATRICIA LOCKE Foundation on the North American Indigenous Flute


Originally published at https://www.einpresswire.com/article/635829499/patricia-locke-foundation-recommended-for-25-000-grant-from-the-national-endowment-for-the-arts