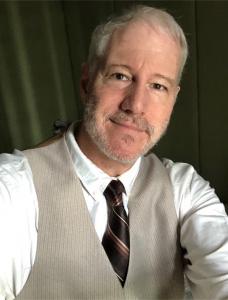 Ethan Putterman announces the launch of Foghorn Tutors, offering one-on-one tutoring and guidance to graduates seeking admission to Ivy League universities.
I believe every student deserves a chance at the highest quality education, regardless of circumstances or financial impediments."
— Ethan Putterman
MIAMI, FL, UNITED STATES, June 16, 2023/EINPresswire.com/ — Ethan Putterman announces the launch of his new company, Foghorn Tutors, offering one-on-one tutoring and guidance to high school students who are seeking admission to Ivy League universities.
Putterman, who has firsthand experience navigating the Ivy League admissions process, recognized a need for affordable, expert guidance for students from all backgrounds.
"There are so many talented students who don't have the resources or connections to get into the schools of their dreams. Foghorn Tutors will level the playing field by providing the individualized attention and support that these students need to succeed."
Foghorn Tutors will offer a range of services, from help with college essays to test prep and interview coaching. Ethan Putterman is committed to making his services accessible and affordable; all tutoring sessions will be conducted online, and rates will be based on a sliding scale.
Research supports the benefits and efficacy of tutoring for students. One of the greatest challenges, however, is ensuring that students are able to afford tutoring when they need help, and that tutors are qualified. A recent study by the Annenberg Institute highlights this latter problem: students who are struggling and likely need the tutoring the most are the least likely to engage the right support.
Having spent years consulting students over the course of his career, Putterman highlights this problem as a double skills loss: "I spent thousands of hours consulting students and I found that a lot of them are not prepared when they enter university. Unfortunately, most guidance counselors are former high school teachers and administrators. It's very rare that you'll find a retired professor emeritus or former tenured professor with his own company.

Happily, there are ways to overcome this challenge. First, we need to ensure all students are aware that tutoring is available outside of the high school environment. The Foghorn Tutors program makes tutoring available to every student in grades 6–12, whether in a traditional public school, charter school, non-public school, or home education program. When the right teachers encourage students to seek help, and when they model how to access support, students have the tools to connect on their own.
"I'm passionate about making education accessible to everyone," said Putterman. "I believe that every student deserves the opportunity to reach their full potential, and I'm excited to help them get there."
About Ethan Andrew Putterman
Ethan Andrew Putterman is a technological consultant and educator based in Miami-Dade County, Florida. The owner of The College King, Aventura Tutors and Foghorn Tutors, Putterman is an expert on the relationship between innovation and university success, he is the CEO of two of the leading tutoring agencies in the South. With thirty years of experience working in education, Putterman possesses a core knowledge of the secondary admissions process at multiple levels. The author of a well-reviewed book, he is expanding his entrepreneurial practice to Los Angeles in 2023.
Ethan Putterman
Aventura Tutors
+1 786-740-2074
email us here
Visit us on social media:
Facebook
Twitter
LinkedIn
Instagram
YouTube
Other
The Right Kind of Tutoring By Experts


Originally published at https://www.einpresswire.com/article/639825843/miami-based-ethan-putterman-announces-launch-of-new-company-foghorn-tutors