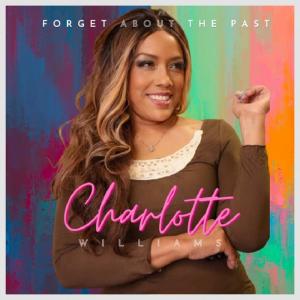 Charlotte Williams' new hit single, "Forget About The Past," is moving up the charts at breakneck speed.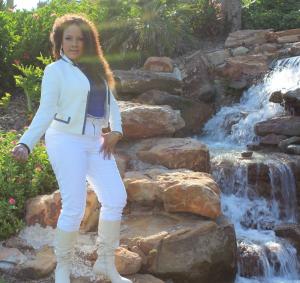 Charlotte Williams is an accomplished songwriter and vocalist whose sound allows her to attain relevance in multiple music genres in the music industry.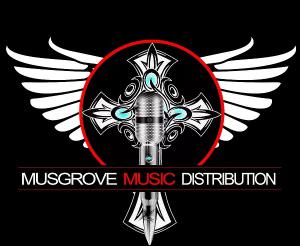 Musgrove Music Distribution is the "One-stop Shop" for all your music production and music distribution needs.
Charlotte Williams takes the framework of an open, honest conversation about life, then delivers it with music and song…and it's quickly racing up the charts!
With her "girl next door" flair, and her heart for encouraging people to strive for "better," Charlotte is taking the Gospel music industry by storm one heart at a time."
— Musgrove Music Distribution
MIAMI, FL, UNITED STATES, August 17, 2023/EINPresswire.com/ — Charlotte Williams is a Gospel artist, an entrepreneur, a loving mother, a psalmist, an accomplished songwriter/lyricist, and this is only the tip of the iceberg. Her smash hit single, "Forget About The Past," is already a huge success, and she is well on her way to becoming a household name for her artistry and her relatability. Her music is a living example of her tenacity and determination to make the world a better place through music and song. Click on "ASK ANYTHING" now to get your copy of this phenomenal single!
In a very short time, "Forget About The Past" has already garnered well over 100,000 streams on Spotify and other internet streaming sites. Charlotte Williams is wowing critics and fans alike with her refreshing musical take on perseverance, overcoming obstacles, and moving forward, upward, and onward no matter what comes our way. The lyrics of "Forget About The Past" are open and honest, and the song itself is a seamless fusion of Gospel and Inspirational music that is reaping wide appeal. Charlotte is unmistakably and apologetically Gospel, as her strong faith and beliefs pour out of her music like water; even so, because of the well-thought-out musical production and spot-on lyricism, one could easily place this song in rotation with Mary J. Blige, Jill Scott, or even Eryka Badu.
"'Incredible' doesn't even begin to describe this artist," states Daniel Musgrove, CEO of Musgrove Music Distribution. "Charlotte Williams is one of those rare-find artists that we were blessed to cross paths with, and with the caliber of music that she's making we are assured that she will enjoy longevity in the field of Gospel and Inspirational music. Musgrove Music Distribution is extremely excited and honored to be a part of Charlotte's musical journey."
With her "girl next door" flair, and her heart for encouraging people to strive for "better," Charlotte is taking the Gospel music industry by storm one heart at a time. A self-proclaimed "studio fanatic," Charlotte has always gravitated towards creative people and creative things, and music was a natural pursuit for her creative appetite. Her parents had the insight to involve her in music in church as early as pre-school, and it helped shape her musical perspective throughout her life. Outside of church, she was raised in a house where her father listened to artists like Sam Cook and Bobby Blue Bland. As her natural gifts grew and developed, Charlotte would often mimic the vocal stylings of R&B icons like Diana Ross, Michael Jackson, Anita Baker, Stacy Lattisaw, Denise Williams, and many others. Her musical involvement inside and outside church would shape her unique artistry, and influence the artistic approach to her singing as well as the lyrical content in her songwriting.
There was a time when Charlotte was actually shy and reserved. Although she was comfortable singing in church circles, for some time she rarely ventured beyond that. This all changed when she was given the opportunity to perform on a local news channel that boasts millions of consistent viewers. The positive feedback she received from that appearance was so overwhelming that it motivated her to push beyond her comfort zone and pursue a career in music. In the interim, she has been afforded the opportunity to share the stage with Shirley Caesar, Dorothy Norwood, and others. Charlotte aspires to collaborate with industry legends such as Jason Nelson, Marvin Sapp, Fred Hammond, Kirk Franklin, and others in the near future.
As a songwriter/lyricist, Charlotte Williams writes songs with life lessons pulled from her own personal experiences. "Some songs are designed to provoke thought and encourage change in a positive light," says Charlotte. "Some songs are targeted to simply worship the King [Jesus]. I glean inspiration from different producers, but for the most part I write my own music. I have been honored to sing with the best, and every time someone is touched by my songs my soul rejoices! Experiencing the Holy Spirit is breathtaking for me, and I appreciate every encounter I have with God."
Charlotte Williams is currently in the studio now working on a new EP slated to be released soon. The world can look forward to a flourishing and successful musical journey from this artist, and as far as Charlotte is concerned the sky's the limit to what she can achieve with God on her side.
For more information on services provided by Musgrove Music Distribution, call 954.257.9955, email at [email protected], or visit the website at http://www.musgrovemusicdistribution.com/
DANIEL MUSGROVE
MUSGROVE MUSIC DISTRIBUTION
+1 954-257-9955
email us here
Visit us on social media:
Facebook
Twitter
Instagram
TikTok
Music Video, Charlotte Williams, He Deserves The Praise


Originally published at https://www.einpresswire.com/article/643507691/gospel-music-artist-charlotte-williams-sets-the-industry-ablaze-with-phenomenal-new-hit-single-forget-about-the-past