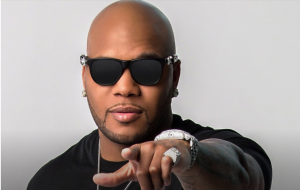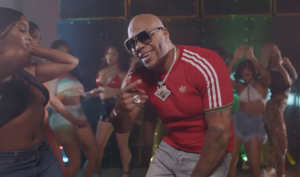 Flo Rida – American rapper, singer, songwriter – "ENERGY"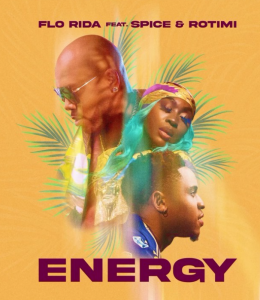 Flo Rida – "ENERGY"
American Rapper, Singer, Songwriter FLO RIDA Creates Buzz With His New Release – "ENERGY" – – Ft. Rotimi & Spice – Official Music Video
MIAMI, FL, UNITED STATES, August 15, 2023/EINPresswire.com/ — Tramar Lacel Dillard better known by his stage name Flo Rida (/floʊ ˈraɪdə/, floh RY-də), is an American rapper, singer, and songwriter. His breakout single " LOW " was number one for 10 weeks in the United States and broke the record for digital download sales at the time of its release and since then, the record has gone on to become certified diamond selling over 10 million singles. His latest gem has arrived.
Flo Rida is proud to release the new official music video for his smash hit of the summer, "ENERGY". Fans worldwide are resonating with this track and video, which is in rotation on BET. "Energy" can additionally be viewed on YouTube at: https://youtu.be/2cvjmUsOlmU. The music video can also be viewed at "My Music Video Channel" / Saorsa TV Network (Roku, Amazon Fire TV), ROCKTV MIX Channel (Roku) as well as The California Music Channel (CA1), OKTV -Germany / The Chubb Show- SC, More Music (WKTV/ GRTV), Witness The Realist (WTR TV), Groove Parlor TV (IL), The In Crowd (KDHX), No Hit Videos (CTN Public Access), (Almen Joi Music Video Show (CA-TIme Warner/ Charter Comm/ The Arroyo channel/ AT&T/ U Verse), The Venue TV (NBC/ Dish TV), SPA MIX (WCBTN Comcast/ West Coast Black Television Network), Urban Network Connection (Pacifica TV/ UNC), Karmel Video James (Comcast), Video Mix TV (WIMP DTV/FL), SPOT TV (SPOT Network), The Takeover TV (Time Warner-NC), The Hype Show (KDBC TV/ CBS), The Vault (Cox/ Vision), and TDSL Worldwide (Time Warner -TX).
Flo Rida's initial debut studio album, 2008's Mail on Sunday, reached number four in the US. The album was succeeded by R.O.O.T.S., the following year. His subsequent albums, 2010's Only One Flo (Part 1) and 2012's Wild Ones, also charted on the US Billboard 200 chart. Flo Rida has sold over 80 million records and his successful catalog includes international hit singles "Right Round", "Club Can't Handle Me", "Good Feeling", "Wild Ones", "Whistle", "I Cry", "G.D.F.R.", and "My House". His hot new track "ENERGY" is buzzing worldwide and sure to join this list.
Throughout his career, Flo Rida has collaborated with many notable artists, including David Guetta, Sia, Kesha, Pitbull, and Jennifer Lopez. He has sold over 100 million records worldwide, making him one of the best-selling music artists in the industry. With so much more to come, be sure to stay up on all the latest collaborations, new music, up -to-date news and ENERGY with Flo Rida on Instagram: http://instagram.com/official_flo, Twitter: http://twitter.com/official_flo, and Facebook: http://facebook.com/officialflo.
Rive Music Video Team
Rive Music Video Promotion
+1 908-601-1409
email us here
Visit us on social media:
Facebook
Twitter
LinkedIn
Other
Flo Rida – Energy (feat Rotimi & Spice Official)


Originally published at https://www.einpresswire.com/article/649888081/flo-rida-creates-buzz-with-his-new-release-energy