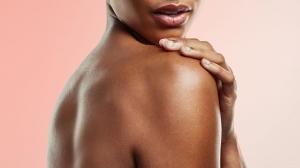 Your skin tells your story. Nurture it daily for a radiant canvas that reflects your journey. Self-care shines through healthy skin.
Ready for a Radiant Glow? Give our avocado, honey, and lemon face mask a whirl and let your skin soak in the goodness! Don't forget to reach out and share your glowing results with us!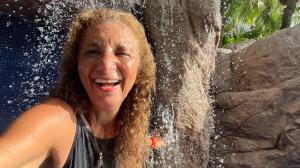 Dr. Akoury's passion for your best health knows no bounds! From beautiful skin tips to a wealth of wellness wisdom, she's here to empower your journey. Beautiful skin is just the beginning of the holistic care she's eager to share.
Embodying Transformation and Harmony: The AWAREmed logo symbolizes our holistic approach to wellness, uniting mind, body, and spirit for optimal well-being. Join us on a transformative journey towards lasting health.
Harnessing the Power of Healthy Habits and Natural Care For Lifelong Skin Glow
Loving your skin isn't vanity, it's sanity."
— Andre Gide
JOHNSON CITY, TENNESSEE, UNITED STATES, August 11, 2023/EINPresswire.com/ — Dr. Akoury, a leading voice in holistic wellness and founder of AWAREmed Health and Wellness Resource Center, emphasizes the paramount importance of nurturing and preserving healthy skin, starting from an early age. On the occasion of National Face Mask Day, Dr. Akoury underscores the significance of adopting consistent skincare practices and shares invaluable tips for maintaining radiant skin.
With an unwavering commitment to overall well-being, Dr. Akoury brings to light the significance of proper skin care as an integral component of a wholesome lifestyle. "Skin is our body's largest organ, acting as a protective barrier against external elements," says Dr. Akoury. "Nurturing it should be a priority, and it's never too early to start."
One cornerstone of Dr. Akoury's skin care philosophy is sun protection. Dr. Akoury underscores the necessity of incorporating sun protection into daily routines, regardless of the weather. This simple yet crucial practice can prevent premature aging and reduce the risk of skin damage caused by harmful UV rays.
Moisturization stands as another vital aspect highlighted by Dr. Akoury. "Regular moisturizing helps maintain the skin's natural hydration, preventing it from becoming dry, dull, and prone to wrinkles," explains Dr. Akoury.
Exfoliation, as Dr. Akoury emphasizes, plays a pivotal role in skin health. "Gentle exfoliation removes dead skin cells, promoting cell turnover and a more youthful appearance," she remarks.
Furthermore, Dr. Akoury underscores the significant role that nutrition plays in achieving healthy skin. A diet rich in skin-friendly nutrients, such as beta-carotene found in fruits and vegetables like carrots, sweet potatoes, and pumpkins, along with lutein-rich foods like kale, papaya, and spinach, fosters skin vitality.
Dr. Akoury also recommends incorporating fatty fish, avocados, nuts, and olive oil into one's diet for their omega-3 fatty acids and antioxidant properties. "What you eat reflects on your skin," says Dr. Akoury, advocating for a balanced diet that benefits both internal and external well-being.
Also, in celebration of today being National Face Mask Day, Dr. Akoury offers an all-natural, homemade face mask recipe that promises a nourished and radiant complexion. "Mash an avocado and blend it with ½ tablespoon of honey and ½ teaspoon of lemon juice," instructs Dr. Akoury. "The avocado offers deep moisturization, while the lemon and honey collaborate as a skin-brightening duo." Dr. Akoury recommends applying the mixture for 20 minutes to experience the revitalizing effects.
As a renowned expert in holistic health, Dr. Akoury continues to inspire individuals to embrace wellness as a holistic journey encompassing both internal and external care. Her insights and guidance advocate for lifelong well-being and serve as a beacon for those seeking to achieve vibrant and youthful skin.
For media inquiries, please contact:
Shannon Head

Social Media Manager

[email protected]
About Dr. Akoury:

Dr. Dalal Akoury is a respected physician, leader, and advocate for integrative health and wellness. With over two decades of experience, she founded AWAREmed Health and Wellness Resource Center to provide comprehensive, personalized care that addresses the root causes of health issues. Dr. Akoury is committed to guiding individuals on a journey toward optimal well-being through practices that nurture the mind, body, and spirit.
Note: The information provided in this press release is intended for informational purposes only and should not be considered as medical advice. Please consult a qualified healthcare professional before making any changes to your skincare or dietary practices.
Dalal Akoury
AWAREmed Health and Wellness Resource Center
+1 843-957-1196
email us here
Visit us on social media:
Facebook
LinkedIn
Instagram
YouTube
TikTok
Trade Sunscreen for These Natural Skin Care Hacks this Summer: Dr. Akoury Spills the Beans


Originally published at https://www.einpresswire.com/article/649437588/embrace-the-glow-up-dr-akoury-shares-holistic-insights-for-radiant-skin